Sofia has been begging for a pet for some time. She longs for a cat, a dog, a pig and a pygmy bunny. We travel so much it is impossible to have animals. However, at the local grocery store today she found fish eggs. She is keeping them all. We have a house full of pets.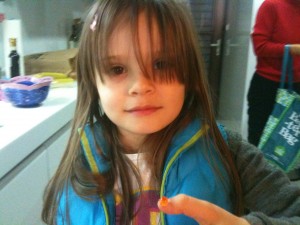 Oh, and she lost her first tooth last night at 10:30. She couldn't sleep and told me, "Mom, I swear, my tooth is SO wiggly. I think it is going to fall out." We sat on the couch together and she did the hard work, back and forth, and the blood, and then she twisted it and with big wide eyes placed it in the palm of her hand.
"Mom! I have been wanting to see the back of my tooth forever. So that's what it looks like!"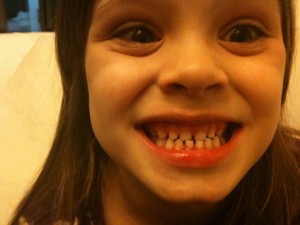 She looks so different. Is it just me?